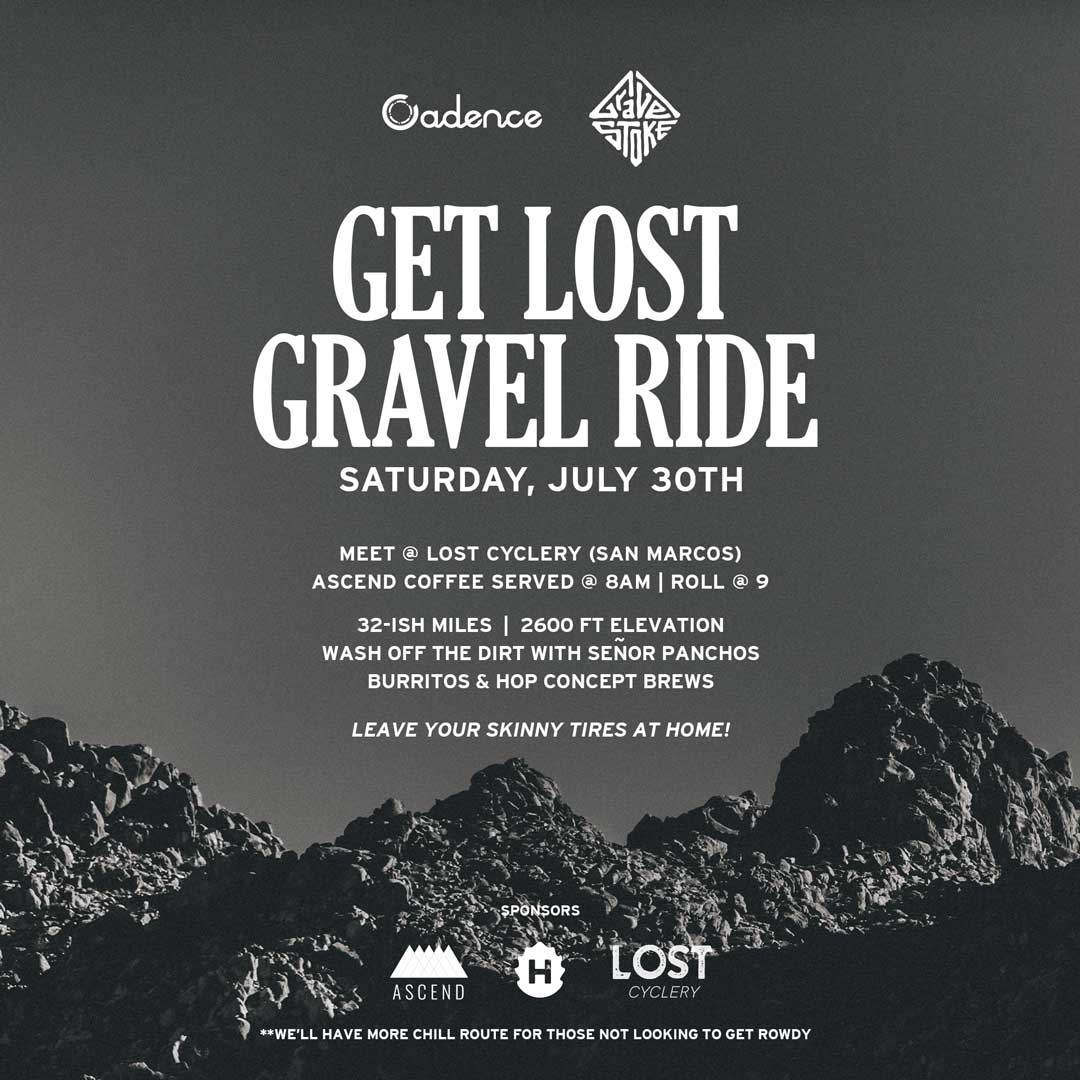 Get Lost - Gravel Ride.

July 30, 2022

We teamed up with Gravel Stoke and headed to Lost Cyclery to explore the amazing trails of North County San Diego. We enjoyed some beautifully roasted Ascend Coffee before heading off into the hills & valleys of San Marcos. The route tested everyone with a solid mix of pavement, gravel, and even some amazing single track. It was hot and we GOT LOST. Did we mention it was hot? We arrived back at Lost Cyclery to a smorgasbord of burritos and chilled brews from The Hop Concept. We had a great time down south and greatly appreciate everyone welcoming the Cadence crew into the community. Until next time, See You Out There!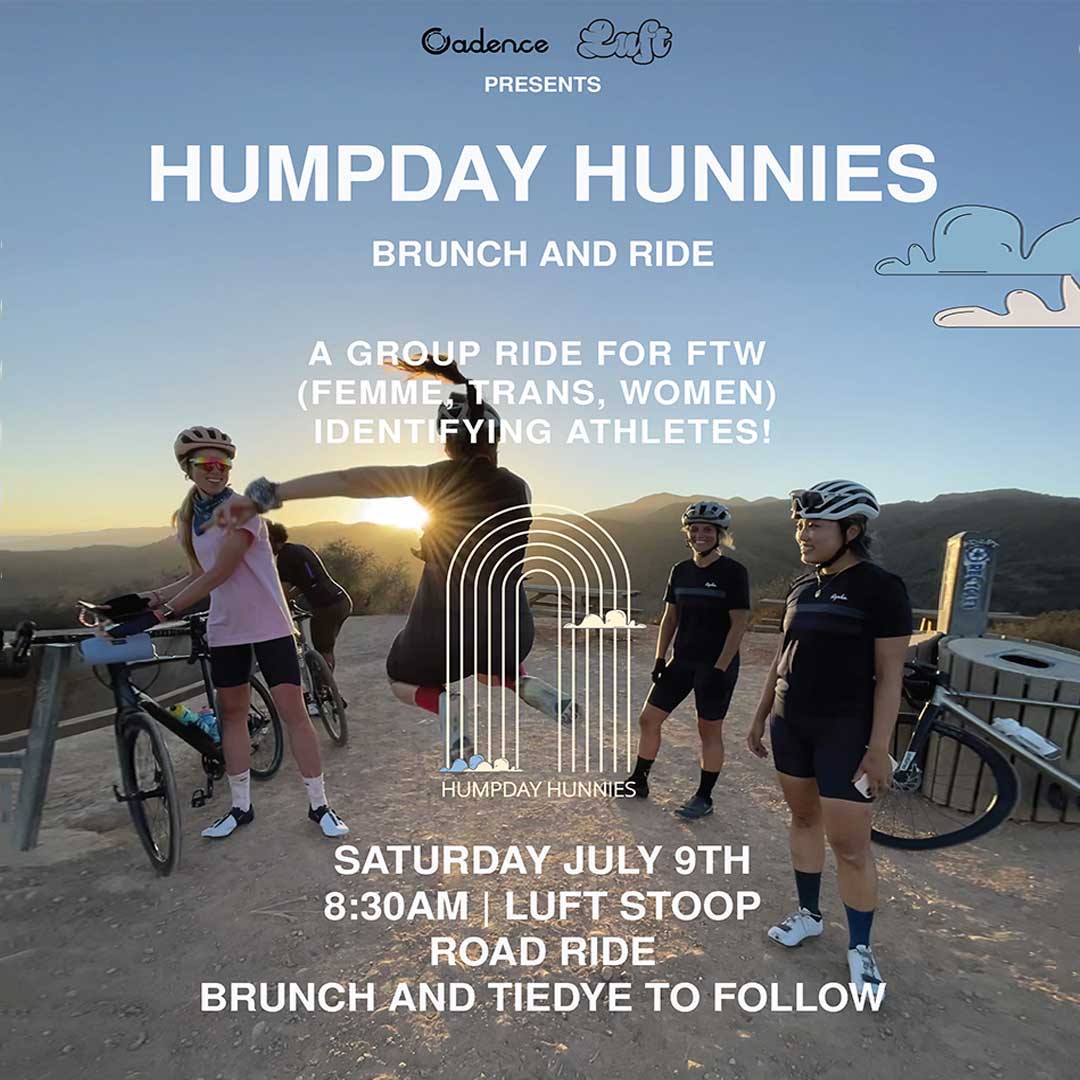 Humpday Hunnies -Brunch & Ride..

July 9, 2022

We teamed up with our good friends at LUFT LOS ANGELES to kick off HUMPDAY HUNNIES - a FTW (Femme, Trans, and Women) specific celebration. Although the ride had a few mechanical hiccups, just like life, we rallied around each other to make sure everyone had an amazing experience and made it back to the shop in one piece. We want to thank everyone who came out for the ride, Tie Dye sesh, and of course BRUNCH. It was a great day of smiles, miles, visiting with old friends, making new ones…all while supporting a great cause - the Downtown Women's Center. We ride as one and we will see you out there.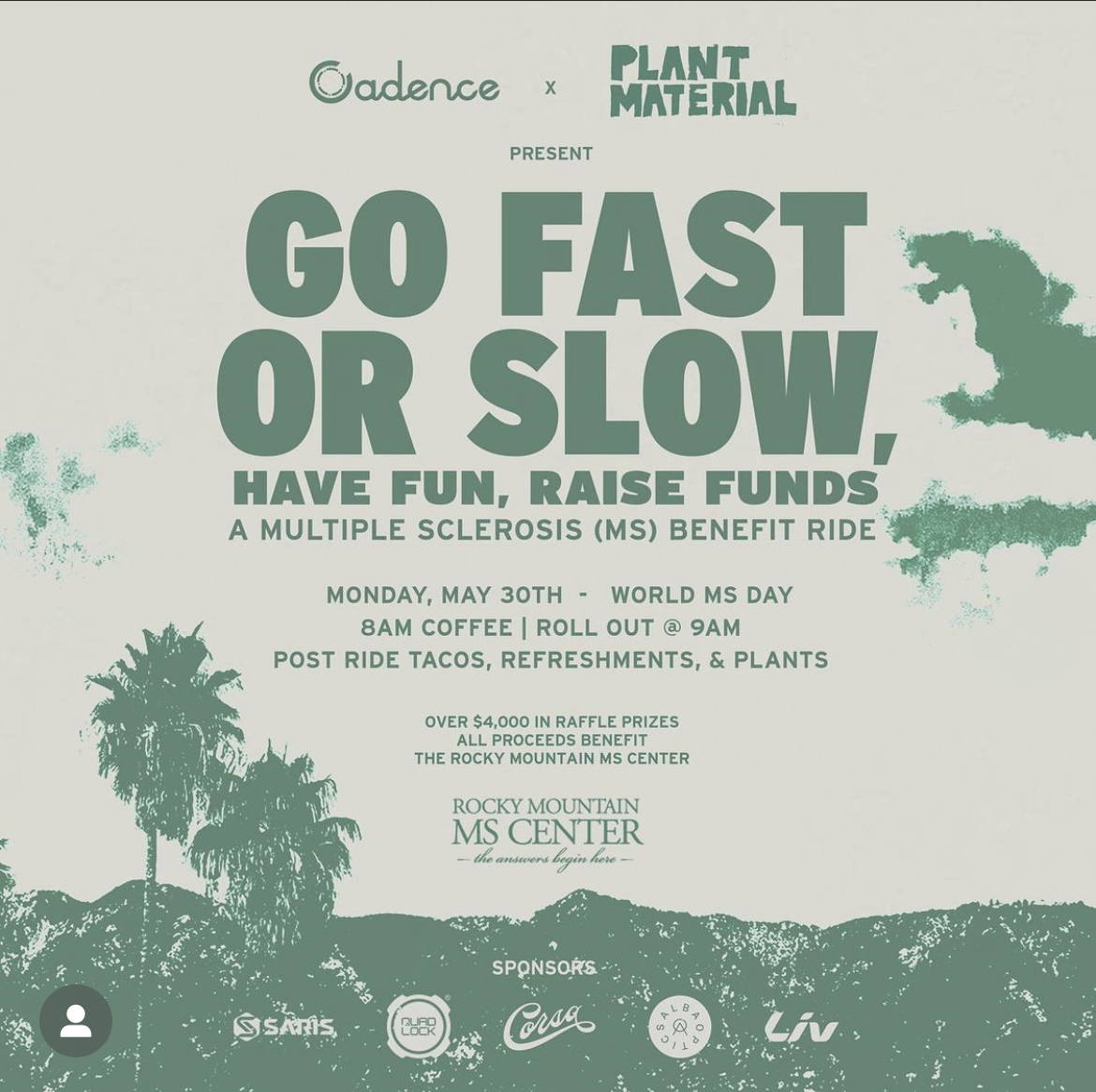 Humpday Hunnies -Brunch & Ride..

May 30, 2022

Using our platform to amplify stories and foster community, we teamed up with Cadence ambassador, Hannah Raymond, who lives with multiple sclerosis (MS), to have fun, ride bikes and raise funds to help improve the quality of life for individuals, and their families, also living with this disease.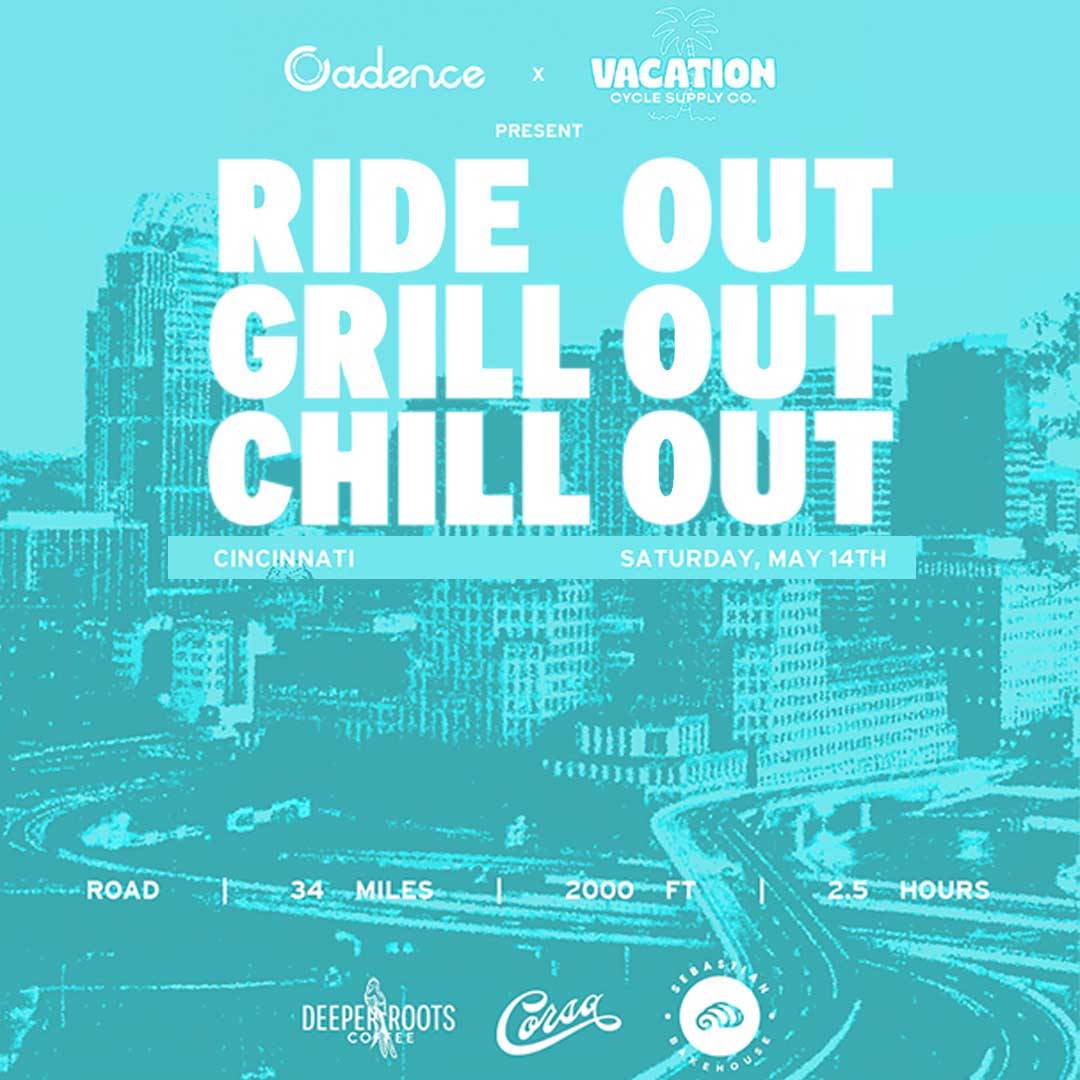 Ride out ,Grill out , Chill out.

May 14, 2022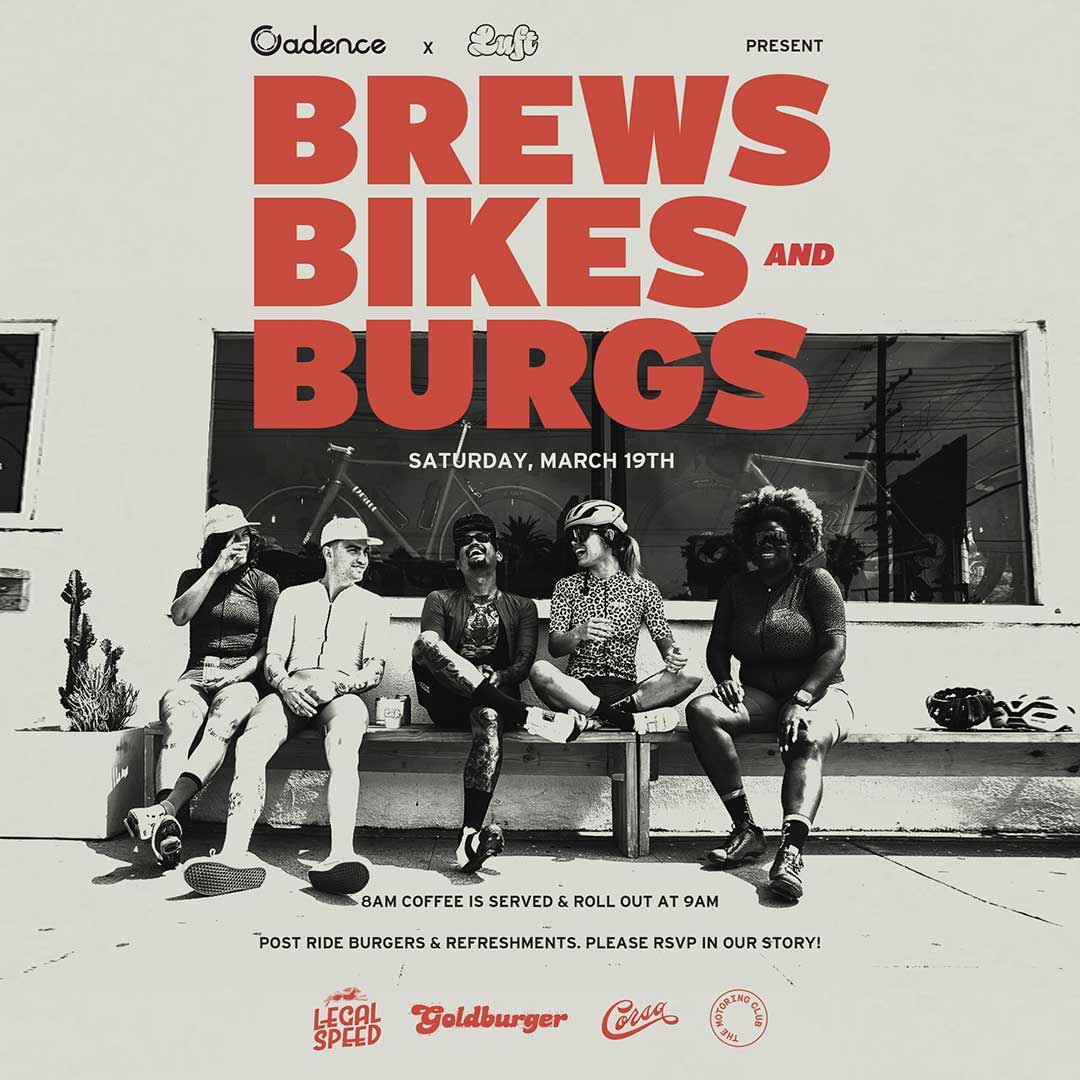 Brews, Bikes, and Burgs.

March 19, 2022

This past weekend we teamed up with our friends @ Luft Los Angeles for Brew, Bikes, & Burgs. A community celebration of the morning being a little warmer and the days being a little longer. Thank you everyone who attended! Here is a little glimpse of what went down