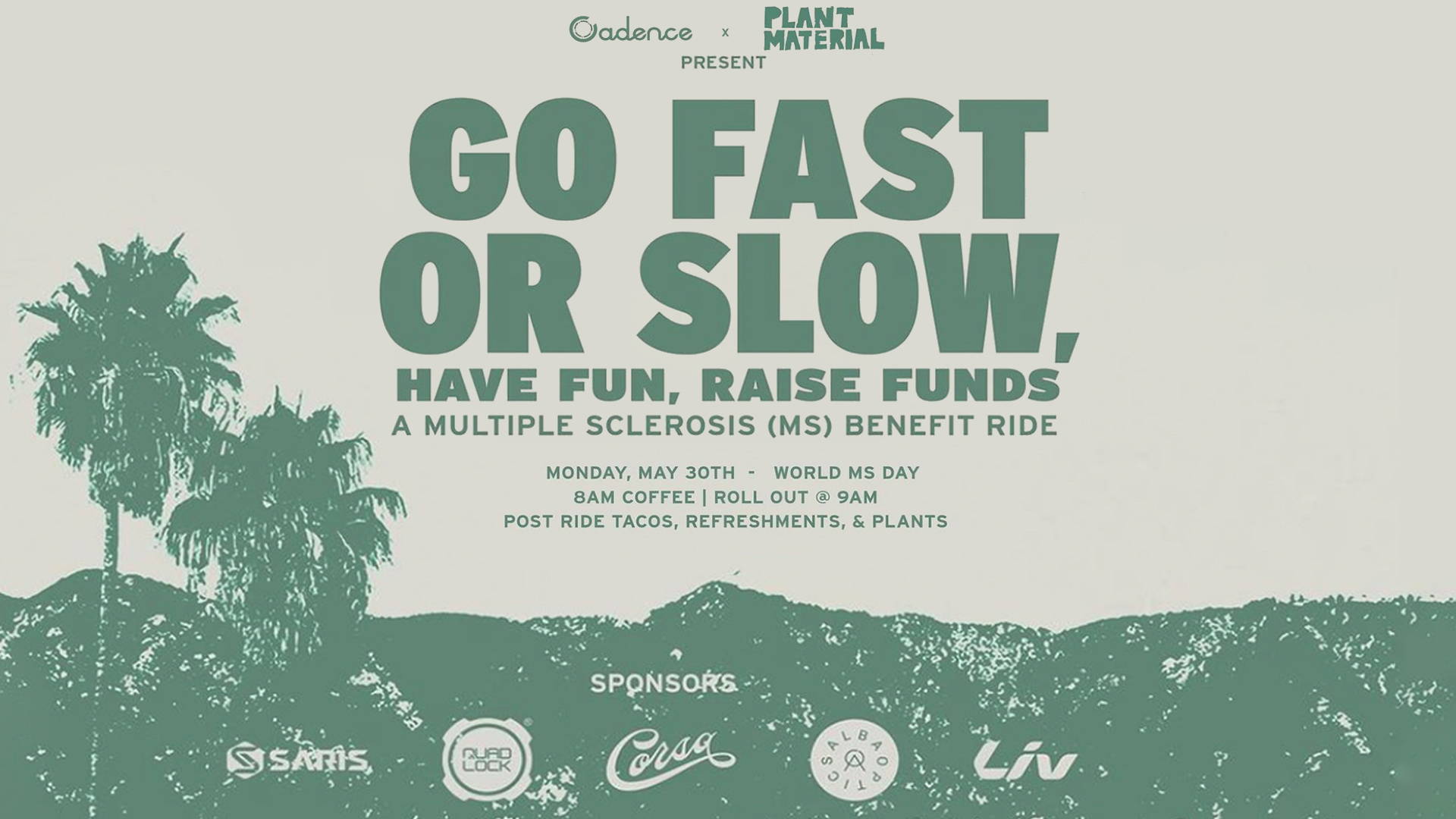 Using our platform to amplify stories and foster community, we teamed up with Cadence ambassador, Hannah Raymond,
who lives with multiple sclerosis (MS), to have fun, ride bikes and raise funds to help improve the quality of life for individuals, and their families, also living with this disease.
 
The morning started out at Plant Material with 75 cyclists of all backgrounds and experience levels enjoying some fresh, hot coffee provided by Unincorporated Coffee.
Once caffeinated, we rolled out on beautiful 20-mile ride that had a little bit of everything – from riding on tree canopy covered streets to pedaling through eclectic neighborhoods,
and passing under historic bridges to riding next to the iconic Rose Bowl - it was visually stimulating, physically energizing and mentally gratifying.
 
Delicious street tacos, vegan breakfast burritos and Corsa Co tonic greeted us upon our return.
We ate and shared stories before the sold-out raffle began. With epic prizes donated by Liv Cycling, Giant Bicycles, Cadex, Quad Lock, Alba Optics, Plant Material and Cadence,
we raised $1500 to donate to the Rocky Mountain MS Center, a small non-profit close to Hannah's Colorado roots.
 
A very huge THANK YOU to all who turned out for the Cadence x Hannah Raymond - MS Benefit Ride
Whether you participated in person or from afar, we greatly appreciate you and your support. Until next time -Keep Going!